Toyota's new Prius hybrid is a highly-anticipated hybrid car. This car's fresh design makes it unique. However, before discussing what makes this hybrid distinctive, let's define and explain a hybrid.
Hybrid electric cars use a gasoline engine and one or more battery-powered electric engines. However, you can't plug-in hybrid electric cars to charge the battery. Instead, regenerative braking and the combustion engine charge the car's battery.
The new Toyota gas-electric Prius hybrid not only has more power, speed, and driving range, but it also has better fuel mileage. It also looks better because it removes the boxy, angular body and gives it a sleek, futuristic look.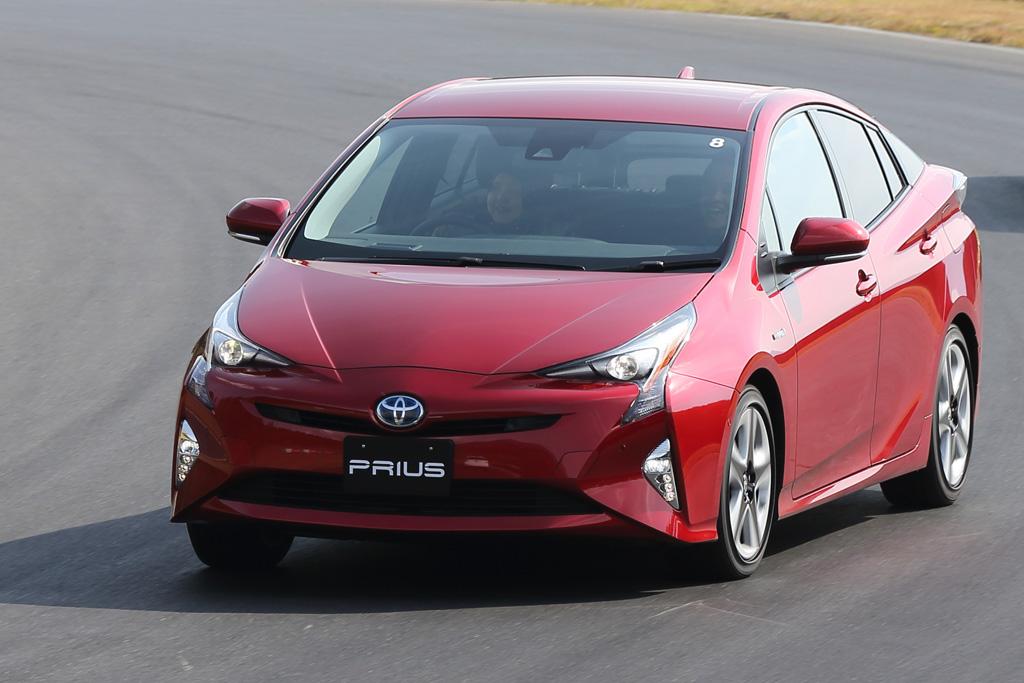 What's inside a Toyota Prius? First, view the car's interior in 360°. Then, view a realistic automobile inside. Next, check how the car maker used space, legroom, and headroom. Finally, see the dashboard and material quality.
Check AC vents, infotainment system, and other utilities. Check for steering-wheel controls. 360° inside picture of Toyota Prius. The Toyota Prius redefined luxury hybrid cars.
New Toyota Prius offers improved performance and design. Exteriors have updated LED headlamps, fog lamps, and DRLs. This model's new interior amenities include a head-up display and a touchscreen audio system with ten speakers.
In addition, this model has seven airbags, including driver knee airbags, ABS, and traction control. The Toyota Prius has a large bumper, bonnet, and aerodynamically ideal windscreen and roofline.
New LED headlamps with turn indicators and daytime running lights, and front fog lamps with a daytime running light surround give it a distinctive and graceful appearance.
Electrically foldable ORVMs with integrated turn indicators, body-colored outside door handles, alloy wheels rated 195/65 R15, and bright color options enhance its exterior design.
The rear profile boasts attractive tail lamps that reach the quarter panel and a wide-opening tailgate with the Toyota and Prius logos.
Toyota Prius specs include a 1798 cc 4-cylinder engine with 98 PS at 5200 rpm and 142 Nm at 3600 rpm. The hybrid system has a 72-PS, 163-Nm permanent magnet synchronous motor. The car has big space, a well-cushioned driver, and co-passenger seats with height adjustments and lumbar support.
The back seats have headrests, armrests with cup holders, and a folding instrument to improve the boot room. A leather interior, dual auto AC, and a leather-covered steering wheel with radio, MID, cruise control, and phone buttons are available.
The infotainment system's touchscreen and ten speakers provide fantastic entertainment. In addition, a multi-information display instrument cluster featuring a head-up display, shift indication, and driving mode indicator helps drivers.
Front and rear disc brakes are ventilated on the Toyota Prius Hybrid. In addition, anti-lock brakes, brake assist, electronic brake force distribution, and traction control strengthen the alloy wheels' road grip, ensuring easy driving on all surfaces.
This variation has driver and passenger airbags, front-side airbags, rear curtain airbags, and driver-knee airbags. The Toyota Prius gets 23.9 km/l in normal driving conditions per ARAI.
Prius fuel economy varies by drive mode, engine, and electric motor. City and highway driving averages 20 to 23 km. Price and performance make the Toyota Prius unrivaled. The Honda Accord hybrid competes in engine power, hybrid technology, and styling.