Twitter is one of the best social networking websites on the internet. Most of us have our accounts registered with Twitter and take our daily routine to tweet once or twice.
As smartphones come with a lot of apps, some apps are for Twitter. Today we will share some of the best clients you can use to access Twitter on your android smartphone.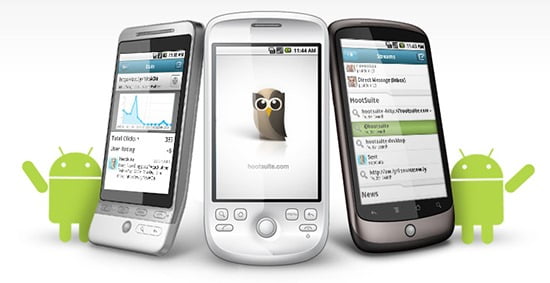 Best Twitter Apps for Android
Twitter for Android
The first app that makes it to our list is Twitter's official app for Android. It is an official app launched by Twitter and works flawlessly on all android smartphones.
Get in touch with all your friends just with the help of one app. get all the Real-time updates of your friends you are following instantly on your timeline. Follow your favorite celebrities and get daily updates about the activities they are doing.
Share your photos with your friends, listen to your favorite music, and don't forget to pull the legs of your friends by writing funny comments, sending pictures and videos. – Twitter for android
Falcon Pro – Twitter Apps for Android
The second app which makes to our list is Falcon Pro. Falcon Pro is a premium Twitter client which is available for Android in the Google Play Market.
Falcon Pro is one of the best third-party applications for Android smartphones. Get all the notifications directly on your home screen. You can also tweet directly from the notifications bar without even launching the app. The latest version of Falcon Pro comes with some wallpaper inside it to theme up the app. – Falcon Pro
Twicca – Twitter Apps for Android
Twicca is the third-party Twitter client for android, which makes it to our list. It is one of the lightest Twitter clients for android, which consumes very little processing power and memory space.
So, if you are fed up with using other android clients for Twitter that are consuming a lot of memory space, you should give a try Twicca. features included Tweet, Re-tweet, search, Shorten URL, Post with photo upload, easy to block user, tweet filtering, and Geotagging with map preview. – Twicca for android
Carbon Android App for Twitter
The following Twitter client for android is Carbon. Carbon is available for free, but it does not support tablets still Yet. The dark background adds a dashing effect to your mobile phone.
Carbon is a little bit different from other Twitter clients. With Carbon, you will have all the content of your Twitter profile on your home screen. If you want to see new tweets, tilt the screen, and you will see new tweets of the people you are following.
You can also watch your favorite videos with the help of an inbuilt app browser. Threaded Direct Messages, Rich and fun Conversation View, Rich and HD style for User Profiles, Filters for Hashtags, Users, and Keywords are useful Carbon features. – Carbon for Twitter
Plume – Twitter App for Android
Plume is a highly customizable yet beautifully designed Twitter client for Android, which supports multiple Twitter accounts. You can customize this app as per your requirements.
You can also add different colors to your Twitter timeline in the app. Plume comes with an android home screen widget, which brings all the notifications directly to your home screen.
features included Lock screen widget, Scrollable widgets to display your Twitter timeline on your home screen, Live Streaming, Picture preview and Twitter geotagging, etc.  – Plume for Twitter
TweetDark – Twitter Apps for Android
Tweetdark is a free Twitter client for android. It is compatible with both smartphones and tablets. Tweetdark also supports landscape mode for android smartphones which brings you an excellent tweeting experience. You can also integrate your Facebook account in this app and find your Facebook friends on Twitter. – TweetDark for android
Hootsuite
The following Twitter client is Hootsuite. The majority of android phone users use this app on their smartphones. This app supports Twitter, but you can also add Facebook, LinkedIn, and many other social networking websites, which is one best features of this app.
Tweet instantly, check-in through Foursquare, and update your Facebook timeline very easily with the help of this client.
You can also manage your Facebook pages using Hootsuite, so you won't need any other app installed on your mobile phone, which will help you manage your Facebook pages. Hootsuite is also available for your PC with different plans and price selections. – HootSuite for android
Robird Twitter Client
Robird is Holo styled twitter client for Android smartphones. It has a simple yet easy-to-use, user-friendly interface which makes it easy to access your timeline. Get push notifications as soon as someone tweets or tags you.
You can upload one image and use the multi-upload feature to upload more than one image. Also, you can use the image preview feature to have a glimpse of the uploaded images.
Your timeline will be automatically refreshed after a specific interval of time, fetching you the latest updates. Robird is only available for android smartphones, but soon it will also be available for android tablets. – Robird for android
Seesmic – Twitter Apps for Android
Manage two different social networking sites account simultaneously with the help of one android client. Seesmic is available for both Twitter and Facebook. You can use both social networking websites at the same time.
Integrate your Twitter account with Facebook and manage all your Facebook pages with admin rights. You can also add a Seesmic widget to your home screen, which will prevent you from missing any updates you receive.
Sooner an update will come for the app, including many new features like geotagging, sharing pictures, auto-complete – which will help remember your Twitter username, and many more. – Seesmic for Android
Janetter
The last app which makes to our list is Janette. Janetter already available for Windows and MAC operating systems and was recently launched for Android. You can bookmark your favorite timelines and quickly have a peek at them.
Add more than one account if you are having. Janetter comes with a thumbnail feature that will display the photos of the tweeted people along with their tweets. Use the Mute feature if you want to hide tweets from some particular people.
Janetter is available for free in the Google Play store. Still, there is also a paid version available which does not support advertisements and gives you the ability to add up to 7 Twitter accounts. – Janetter for Twitter