One of the best essential utilities which one much has installed on their computer is an antivirus, which will make their system secure from threats and viruses.
You can compromise with other software, but this is the one utility with which one should never compromise.
Different varieties of antivirus are there, ranging from internet security, PC security, Worm removal, and many more.
We compiled a list of some of the best antivirus program which one should have if they are using Mac.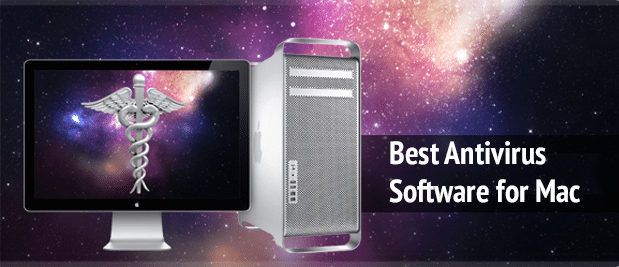 Avast! Free Antivirus Software for Mac
Avast! Antivirus is free, lightweight antivirus software for the Mac operating system.
You will get all the features like on-demand antivirus scanning & background on-access protection.
Which you also get from other antivirus software but Avast! Also, offer you Web Shield, Mail Shield, and File Shield.
Web Shield protects your mac computer from mac targeting viruses and other malware.
Mail Shield automatically scans all your emails and their attachments, while File Shield scans all programs stored and executed from your hard drive. – avast! Free Antivirus for Mac
iAntivirus for Mac
Some antivirus programs specially designed for specific operating systems.
iAntivirus is one among them. Specially designed for Mac operating system, helps you to fight against threats from viruses, malware.
You can use the drag and drop the feature if you want to get some selected files scanned.
iAntivirus comes with automatic updates, which helps you to get the latest version from time to time.
This simple, yet powerful, antivirus software has an easy to use user interface like other mac applications and runs in the background so it won't disrupt your online experience. – iAntivirus
Sophos Antivirus Software for Mac
Sophos antivirus for Mac keeps you safe from all the latest Mac threats detected by SophosLabs.
Give you full protection against viruses, Trojans, and Worms also scan all your web browser for malicious codes.
if it finds anything malicious, the software automatically blocks them before it can infect your Mac, protecting you from the latest Internet threats. – Sophos antivirus for Mac
ClamXav 2 open source Antivirus Software for Mac
ClamXav 2 is an open-source antivirus software which helps you to fight against Mac and Windows threats.
It comes with an easy to use yet simple to understand user interface where you can save the locations which you want to get scanned from time to time under the favorite section.
Also easy to schedule virus scans and update virus definitions with ClamXav 2 scheduler.
Add a removable drive to your computer, and as soon as it gets detected by your PC, the first thing which this software will do is scan your drive properly for viruses and malicious codes. – ClamXav for Mac
Comodo for Mac
Comodo is an antivirus software that helps you to remove all the Trojan, viruses from your Mac OS.
Comodo comes with on-Access scanning, which keeps on running as you surf on the internet. It eliminates all the viruses which can cause harm to your Mac.
Most of us people are busy in our daily lives, and sometimes we forget to scan our system from time to time. Comodo comes with an inbuilt scheduler, which helps you to set the scanning schedule of your system.
Drag and Drop any files or object onto the dock icon for instant virus analysis- Comodo Antivirus for Mac
Avira for Mac
Avira is free antivirus software for Mac, which provides real-time scanning of all your files and folders.
If your system gets infected by any virus or Trojan and using any antivirus program to remove that threat, but sometimes antivirus damaged your files.
You can repair those files very quickly with the help of a one-click repair feature.
Avira helps you to track the security of your computer by generating the event logs, which will help you to know when you performed the scan for your system. – Avira antivirus for Mac
Norton Antivirus 12 for Mac
Norton has been known for its antivirus programs. Norton has recently launched a great set of antivirus software, both for Mac and Windows.
The latest version of antivirus is Norton antivirus 12. Norton helps you to keep safe from the threats which you can get infected with while you are importing data from your iOS devices.
Norton keeps on updating the databases, and you will get an update each day.
One thing which I don't like about the Norton antivirus program is that these antivirus programs consume a lot of memory and thus make your system perform slowly. – Norton Antivirus 12 for Mac
Intego Antivirus Software for Mac
The perfect barrier for viruses to enter your Mac is Intego. It helps to keep your Mac safe from all the viruses, Trojans, Spywares, worms.
We use archives for some of our files to reduce a little amount of file size. Intego scans achieve files and find out if there is any malware placed in it or not.
Intego can be integrated with popular email clients and scan every email, whether you are sending an email to someone or downloading an attachment from any email.
The software scans your iOS devices if you are transferring data from them to your system. Also, if you mount any removable storage device, it will automatically start scanning. – Intego antivirus for Mac
Panda Antivirus
So, we have come to the end of the list of antivirus software for Mac and the last one to make it was Panda Antivirus.
With Panda being installed, there won't be any possibility that you can get infected by any viruses. With the help of multi-thread technology, Panda provides the best and fastest scanning speeds.
The latest version of Panda antivirus comes with cloud cleaner technology, which makes your MAC safer than before by eliminating the threats which you can get from various cloud websites.
It comes with other standard features like real-time scanning, automatic updates, scanning of iOS devices, and quarantine of infected files. – Panda Antivirus for Mac