OpenAI recently released its latest GPT-4 model, which is much more powerful than anything OpenAI has released so far. It is the largest language model system OpenAI has developed, and it also comes with vision capability.
GPT-4 is multimodal, meaning it can interpret not only text but image inputs as well. Apart from that, it performs well in reasoning tests and supports about 26 different languages.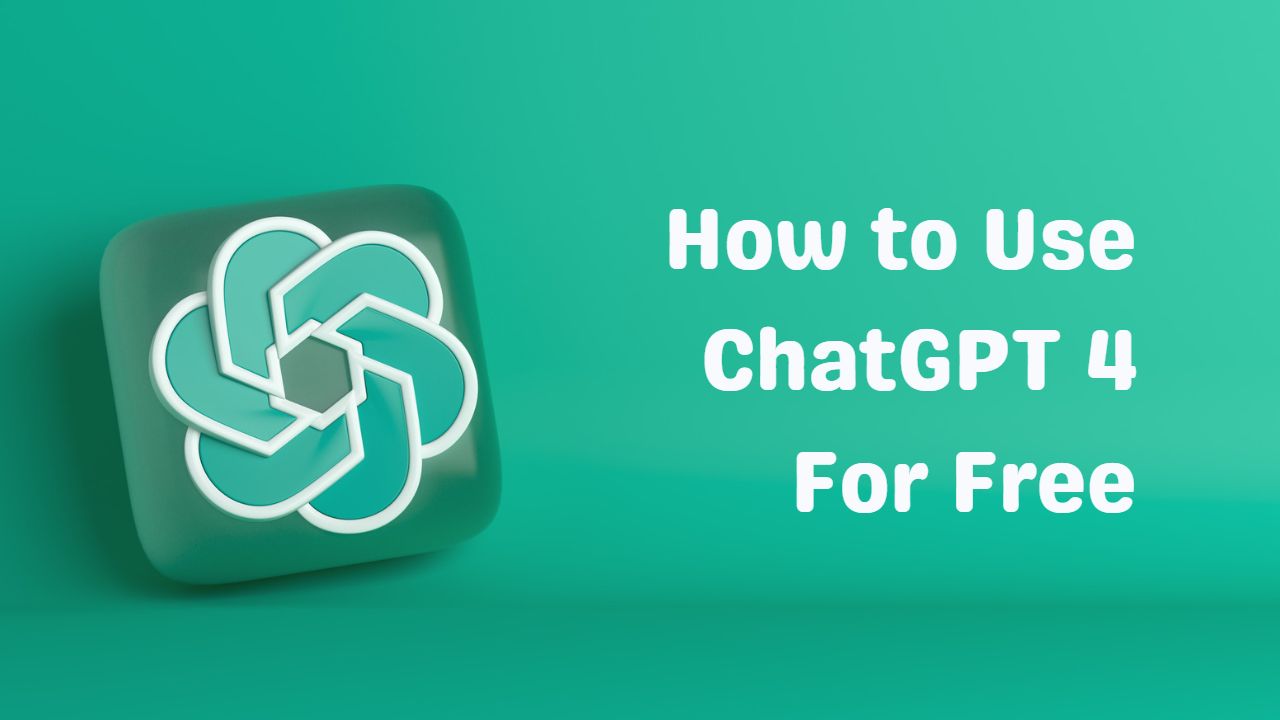 That said, ChatGPT 4 is not available to free users. You have to subscribe to ChatGPT Plus to try out GPT-4. Nevertheless, in this guide, we bring you two simple ways to use ChatGPT 4 for free.
You can access the advanced GPT-4 language model without paying any price. So on that note, let's jump to the guide.
Use ChatGPT 4 For Free (2023)
In this article, we have provided two easy ways to use ChatGPT 4 without paying any fees. Both methods are straightforward and can be easily followed. You can refer to the table below and choose the method that suits you.
Use ChatGPT 4 for Free on HuggingFace
In this article, we introduce a ChatGPT 4 chatbot built by developer Yuvraj Sharma on HuggingFace that is free to use.
The best part is that you don't need to provide your own OpenAI API key since HuggingFace is providing GPT-4 API access to its community for exploration.
The token limit of 4096 is also impressive, although there are no 8K or 32K token options available yet. The chatbot also supports multiple languages.
However, it's important to note that there may be a queue, and users may have to wait for a few seconds or up to a minute or two to receive a response.
To avoid waiting, users can clone the project and add their own API key to get an immediate response. We've provided brief steps on how to do this.
To use ChatGPT 4 for free, go to the provided link and enter your question, then click on the "Run" button to get a response.
However, if the response time is too long, you can clone the repository and add your own OpenAI API key to get an instant response.
To do so, click on "Duplicate Space" and change the Visibility to "Public". Then go to the "Settings" page and click on "New secret" under "Repository secrets".
Add OPENAI_API_KEY in the "Name" field and your OpenAI API key in the "Secret value" field. You can obtain your OpenAI API key from the provided link.
Finally, click on "App" in the top row to access your GPT-4 chatbot without any delay in response.
Use ChatGPT 4 for Free on Bing
If you want to experience GPT-4 for free, apart from HuggingFace, you can also try Microsoft Bing Chat. Microsoft announced that Bing AI is already running on the GPT-4 model (codenamed Prometheus) after its release.
Bing AI also has some additional features that ChatGPT 4 does not have, such as the ability to generate images with a simple prompt and cite sources for information. It also feels more like a friendly AI chat assistant.
So, if you want to try Bing, here's a guide on how to access ChatGPT 4 for free using Bing. If you're using Microsoft Edge, visit bing.com/new and click on "Chat" in the top-left corner.
If you're using another web browser, you need to install the Bing Chat for All Browsers extension first. This will enable you to use Bing AI Chat on any web browser.
Once you have the extension installed, you can start interacting with Bing Chat, powered by GPT-4.
Get Free Access to GPT-4 Model Right Away
That concludes our guide on how to access the GPT-4 model for free. OpenAI's latest language model, GPT-4, is a significant breakthrough with its advanced capabilities, including multimodal inputs and support for multiple languages.
However, it's currently only available to ChatGPT Plus subscribers. Nonetheless, our guide provides a workaround for interacting with ChatGPT 4 without any cost.
If you're interested in learning more about ChatGPT plugins and how they enable ChatGPT to browse the internet for real-time answers, check out our detailed article.
Also, for a comprehensive comparison of Google Bard vs. ChatGPT, follow our guide. Feel free to drop any questions you have in the comments section below.